A continuation from Part I: Loch Lomond & Isle of Mull. Feel free to visit that blog to see some of our earlier adventures!
After our picturesque stay on Mull, we hopped on the ferry to cross over into Oban, where we met up with Kenzie & Kaden, a couple from Medicine Hat who had booked us for their upcoming wedding as mentioned in a previous blog. They were attending school/working in Scotland. It was our first time meeting these two, but you wouldn't have guessed it! Haha! Hugs all around, and catching up like we were long lost friends. We went for brunch with them to chat about their traveling adventures, life in Scotland and the "must see" locations for later on down the road.
These two are the friends you always wished you had. Amazing conversationalists, stories coming out the wazoo, have travelled the globe, and are just so genuinely joyful you want to hang out with them longer in hope that it wears off on you too. We are beyond excited to shoot their wedding this summer and can't believe we haven't posted these photos yet!!!
After brunch we headed off to our shooting destination: Glen Coe. They had picked the location, and we had no idea what to expect-WOW! Glen Coe was stunning. GIANT hills on either sides of the valley, you felt so small compared to the enormity of it all. Along the route we found a waterfall off the side of a bridge, and we decided to do a little adventuring and climb down to it. #WORTHIT.
Here are a peek of some of the engagement photos we were able to capture!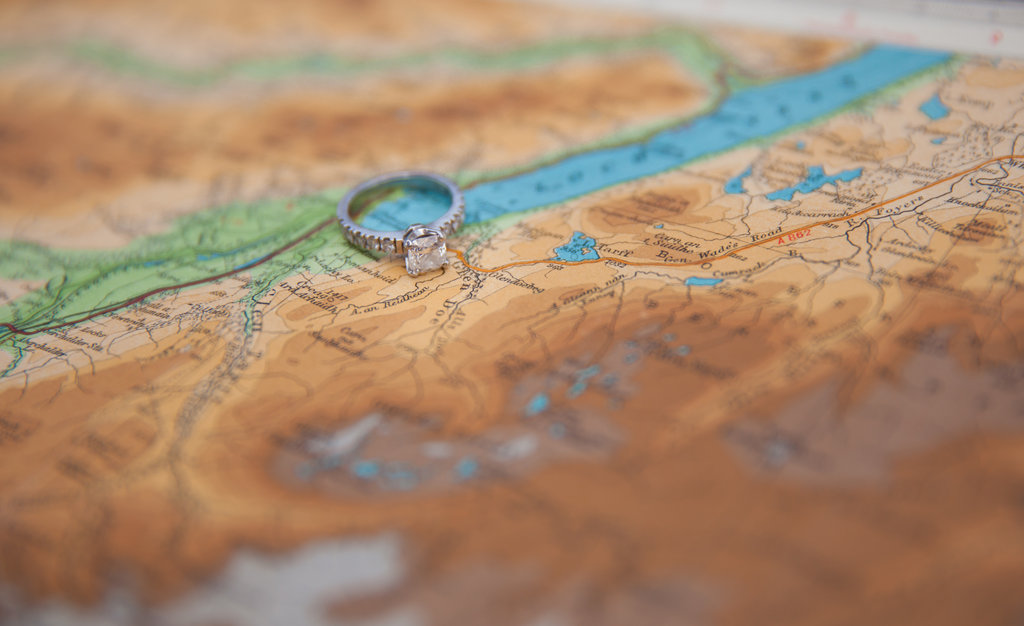 After the shoot, we said our sad goodbyes and headed off toward Isle of Skye for our next B&B. But of course I had to snap a panorama shot of the landscape and we made one short 2 minute stop at Eilean Doonan Castle for a quick photo. Too pretty to miss!
The next Scotland blog will be about our Adventures in Skye! You DO NOT want to miss that one.
Stay Joyful!
-Amanda